The Association
Welcome to the Alabama Association of Arson Investigators Web Page. This organization is committed to combating arson and kindred crimes, through service to the Fire Investigation Community with educational and informative training seminars, classes and workshops. We are affiliated with the International Association of Arson Investigators, which is a world-wide organization with over 50,000 members.
We would like for this site to become one of your regular web stops. Check on the latest information and events involving the A. A. A. I.
As you look through this site, you will see that there are a variety of ways in which this site can be utilized to provide information and assistance. Please continue to assist us by providing information relating to the investigation of fires. Information regarding local, state and national events is always welcomed and will be posted if it is relevant to Fire Investigation.
To report Arson or a related crime . . .
CLICK HERE
The Association has had a very successful year under the leadership and guidance of past President, Angela Taylor Baker. We want to thank her for all of the hard work and sacrifice.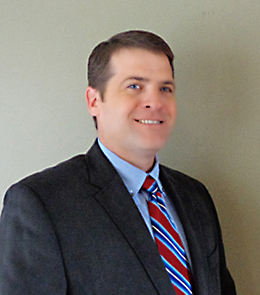 President Steven Cox
1st Vice President: Mrs. DeAnna Hay
2nd Vice President: Mr. Duke Moore
For those that I have not had the pleasure to meet yet, my name is Steven Cox and I am the newly elected President of the Alabama Association of Arson Investigators. It is an honor to serve such a great organization and work with a group of highly dedicated professionals. My goal as President is to continue the efforts that have been set in place by the past administrations in providing the best training possible, to foster a professional relationship among public and private organizations and to continue efforts to increase membership.
I am excited and look forward to serving the members of the association. I believe we have one of the best chapters in the country that has been molded by past administrations and its members into the formidable organization that it is today. However, we cannot rest on our past accomplishments and I will strive to work with the board and members to continue its growth.
I would like to thank outgoing President Angela Baker for the outstanding service she provided to the association. Angela has dedicated many years of service to the organization as an instructor, Board Member and President and should be commended for a job well done.
The 2012 annual seminar was a huge success with an outstanding conference and learning opportunity. The administration worked tirelessly in an effort to bring you an informative and educational training session which was accomplished with the help of Dr. Elayne Pope and Captain Phillip Calvert. Also, a special thank you goes out to those department leaders who made it possible for our members to attend the conference. In today's economy it is truly a challenge to find the funds for training and travel. It demonstrates the importance in the job that each and every one of you do on a daily basis and the importance of maintaining the skills needed to conduct your investigations.
2013 is already shaping up to be a very busy year and we are in the planning stages now of bringing you another quality training seminar. Additionally, we are looking at providing one day specialized training classes throughout the state. Any suggestions you may have for future training or any needs that we can assist your department with, please feel free to share them with us. Remember, this is your association. The board members and I are here to serve you so if you have any questions please feel free to contact us.

Thank you.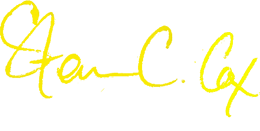 Steven C. Cox